My name is Don Dillon.  Like you, I serve this vocation and earn a living every day as a massage therapist.  Early on I learned I needed to be involved with my profession if I was to nurture it, as it would come to nurture me professionally and personally.
To read my latest post, please visit Commentary.
For help with a practice issue, see One-on-One Coaching.
View articles and videos.
To receive notifications of my new posts, sign up here.
Listen to podcasts of On the Table here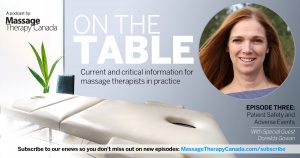 Find me on Facebook at https://www.facebook.com/pages/DonDillon-RMT-/222743724456748
Look forward to conversing with you soon.
dqd

Copyright secured by Digiprove © 2015-2016 Donald Dillon