"I am an RMT turned business owner and still after 4 years of running a clinic and managing staff I wasn't making a salary for all my hard work and time spent running the facility.  I was charging my staff flat rent for space and just getting enough to cover expenses.  I resented the fact I had to do all this extra work and for no profit and no ROI.  I didn't know how to make changes to make it worth while, but also be fair to my staff and present it in a way they would understand and find reasonable.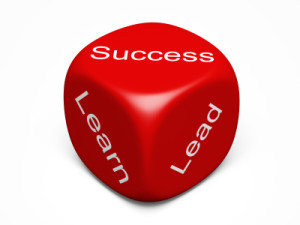 Don was very knowledgeable and gave me numerous ideas.  It was also great to get an outsiders opinion, someone unbiased and knowledgeable in the massage therapy industry.  He was genuinely concerned about me and my business and couldn't do enough to help me.  I am very grateful for his service and would recommend his mentor-ship."
– C.C., RMT and business owner, Ontario
To master anything requires knowledge, initiative and support.  Whether building your practice, struggling with business relationships or sizing up opportunities, you need information, sure, but also someone to travel with you. You may require expertise and objectiveness beyond your current perspective and experience.
The first step is to orient to where you are, and clarify the problem you're facing.  Start by completing a Needs Assessment.  Want to see if Don's coaching is a good fit for you?  Send in your completed Needs Assessment with "new to coaching" in the subject line and you'll receive a 30-minute trial, free.

"You are a blessing.  I am lucky to have 'happened upon you' at the massage conference years ago.  Your knowledge has been invaluable to me in helping me to grow as a person, as well as my business." – S.V., RMT and business owner, Ontario.

"We approached Don to help us convert our practitioner agreement to one that would benefit both the practitioners and ourselves.  For many years, we put many resources into supporting our practitioners but weren't receiving a return on our investment.  Don told us to place value squarely in our established reputation and location, and to convert from percentage to a fixed rent to ensure cash flow for the business.  We started a dialogue with our practitioners.
It was challenging, but in the end, everyone is very happy.  One of our practitioners remarked she's very happy with the fixed rental agreement as it simplifies things for her.  Remarkably, one of our less productive practitioners became very focused and effective when she realized that, with a fixed rental agreement, she was totally responsible and in control of the income she earned.  There is a mind shift that occurs for practitioners when they know their success is based upon their own performance!  The practitioner now retains almost every new client she is referred and people are responding well.  She is very happy with her success!
We lost one practitioner in the negotiations.  This practitioner's beliefs did not match up with the value we placed on the opportunity we were brokering.  We held firm in knowing what was best for the business and we feel grateful for how it turned out.
 
We cannot say enough about how you helped us.  Thank you so much Don!" – K.T. and L.T., RMTs and business owners, Ontario
"Don is a very knowledgeable business person, he is insightful, and a natural motivator…all qualities that make him a great mentor.  I saw positive changes in my practice within a week of speaking with Don!"
–  A.S., RMT, British Columbia
"I 'wear many hats' as an RMT in private practice, owner/manager of a fitness facility, and single parent to a young daughter. I was tripping over myself, lacking clarity and direction, when I approached Don Dillon about coaching. Don is exceptionally organized and listened carefully to understand my business challenges.
Within a few sessions I began the process of organizing and prioritizing tasks, and utilizing the business skills I already possess. Things became clearer and fell into place. Thanks don for your guidance. "
– H.S, Ontario
"I knew Don would be the perfect person to contact when faced with a major business crossroad. I had taken one of Don's courses many years ago and this certainly contributed to the successful RMT practice I now run today. Thanks to Don, It was a nice (new) feeling going into  business meetings feeling confident about my practice.
Your guidance and assessment tools led me to the best choice for my practice.  I also restructured my finances making sure I am directing funds to our retirement and also adequate monthly home contributions. This was a great suggestion that is hard to do as a business owner.
Thank you does not seem like enough to say when it comes to someone who recently helped me launch my business successfully into unknown territory. I appreciated most your dedication to my business needs and your understanding of my current situations. To anyone who is thinking about contacting Don for practice advice… don't hesitate. His advice is worth its weight in gold."
– K.S. RMT and business owner,  Waterloo, ON

"After 9 years as a massage therapist and 5 years as a clinic owner, I had become aware that I was not seeing the financial reward for my work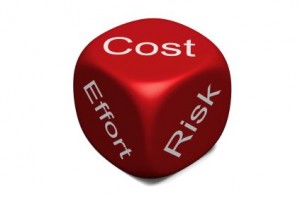 that I deserved, and that I was putting the needs of my associates too far ahead of my own.  I knew it was time to get some professional advice about running my business.  Don gave me practical solutions for solving this problem.
I look at my business differently now. I feel more confident about ensuring that my own needs are met.  I am clear on what my expectations are of my associates and on what they can expect of me.  Don addressed this situation in very specific ways.  The advice was practical and came with very real suggestions for implementing solutions.
What I didn't expect was such a change in perspective.  I hadn't previously thought much about my role as a therapist-owner.  I now see myself as having much more to offer my associates than I had realized, and that sharing these things in concrete ways is my responsibility to them.  Don has an abundance of knowledge about running a massage therapy business.  I doubt there is a problem he couldn't address!
Thank you for leading me to take a new look at my business.  While offering solutions to very specific problems, you also changed my perspective and caused me to take a look at myself."
– T. M., RMT and business owner, Waterdown, ON
"I contacted Don about the possibility of hiring another RMT.  Before investing the capital, he asked me some questions about (my tolerance for) risk and my goals allowing me to take a step back and truly see if hiring someone made sense. He gave me some other issues to think about and provided me with some direction on who to talk to (accountant) before pursuing anything any further. Thank you Don, for taking time out of your day and helping me out!"
–  A.B., RMT, Barrie, ON
"I approached Don because although I had a good client base in my home based practice, I wanted to increase the number of weekly treatments so that I could cut back the number of days that I was working at an outside location.  I felt I needed to improve my skills in finding new business, retaining existing business and improving referral sources.
After just two sessions with Don I realized that as a result of his coaching I had a very positive change in my mindset with regards to acquiring new clients and retaining existing ones.  He helped me to come up with ways to retain more business and to get my clients to utilize my services more frequently.   I realized that I have a very good client base, in other words my perception has changed in a very positive way.  One important lesson I have learned not only in business but in life is that our perception of things becomes our reality, so if we see and perceive things in a more positive light our reality can't help but improve.
Don is a very sincere, caring,  knowledgeable seasoned RMT who can give you excellent advice strictly pertaining to our field because of his day-to-day hands on experience and knowledge."
– O. C., RMT, Hamilton, ON
"(The primary problem I was facing) was trying to get organized and put systems in place to create a smoothly running clinic.  I was looking to find good staff and learn how to talk to them.  (I wanted) to get all paper work in order, i.e.: contracts, taxes etc. My results were AWESOME!  I really enjoyed the personal interaction with my coach.  We set up times that were convenient for me to talk…I enjoyed the personal attention and I really felt connected.
Don was always on top of things – we always picked up where we left off in conversation, and I really felt like he was listening. I felt he knew what I was going through and always had good suggestions to help me overcome my problems. (I'd recommend Don because) he is easy to talk to (and helps me) overcome problems I couldn't see solutions to.  Very organized, which helped me to be organized.  Just an overall great experience!
Don helped me get organized and put systems into place…The clinic runs much more smoothly and efficiently. Thank You Don Dillon for helping me to not be so stressed and overwhelmed!"
– R. D., RMT and business owner, St. Catharines, ON
Copyright secured by Digiprove © 2014-2017 Donald Dillon