Community, Commentary and Curriculum
for Massage Therapists
How Vulnerable is the Massage Therapy Profession to Economic Changes?
Massage Therapist Incomes and Injuries
Health Care: Are We In or Are We Out?
Extended Health Plans: Are We Too Reliant?
How Massage Franchises and Spas are Affecting Massage Therapy Practice
HST Could Bring Dis-Harmony
to RMTs
Posted: April 20, 2009 Feedback comment@mtcoach.com
As I mentioned in the September 29th, 2008 post, there was mounting pressure for the Ontario government to combine Government Sales Tax (GST) and Provincial Sales Tax (PST). Here's the reprint if you missed it:
Canadian Manufacturers and Exporters and the Retail Council of Canada are strongly urging the government to harmonize government sales tax (GST) and provincial sales tax (PST). This already exists in a number of provinces, and means that massage therapy services of therapists earning above $30,000/year in much of Canada would be subject to 13% taxes.
Massage Therapy services are not exempt because it does not meet the criteria of a) covered under provincial medicare in two or more provinces or b) regulated in 5 or more provinces (we currently have 3 regulated provinces).
"Harmonization of the provincial retail sales taxes (PST) with the GST in the remaining provinces of British Columbia, Manitoba, Saskatchewan, Ontario, and Prince Edward Island may be emerging as a real possibility. Some commentators have suggested that the likelihood of some form of harmonization in those provinces in the next two to three years has been crystallized by a combination of political and economic factors--the rise in the Canadian dollar, the challenges faced by Canadian manufacturers and exporters, and GST rate reductions."1
What does the Harmonized Sales Tax (HST) mean for massage practitioners? The client/patient will pay more, possibly affecting their utilization of massage therapy. In Canada comparable services - chiropractic and physiotherapy - are exempt from GST, which puts massage therapy at a decided market disadvantage.
I suspect many therapists would be afraid to hike their rates and will instead absorb the tax into existing fees...reducing their profit. A direct impact to their bottom line.
This rumour has become fact and will materialize in July 2010. This tax is beneficial for manufacturers to reclaim more of the tax they must remit to the government, but it could have a hard impact on small businesses with meagre profit margins...and their customers.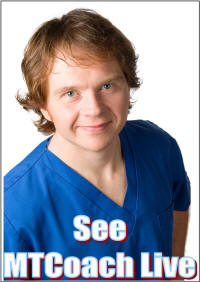 Our main focus must be to ensure at least two more provinces are regulated within the next year, thus allowing RMTs to opt out of HST (as the mid-wives did a few years before). In the meantime, the Ontario Massage Therapist Association (OMTA) has launched a letter-writing campaign for RMTs and their patients/clients to exempt HST from RMT services.
Please visit www.omta.com and click "Take Action Now: Fight the HST" to add your energy to the efforts.
Even if you don't live in Ontario, this ramping up of taxes has implications for your business as well. Please join in the effort...at the very least government officials will understand how a small, soft-spoken profession can pack a punch!
dqd
1 http://www.ctf.ca/articles/News.asp?article_ID=3550
© 2009, Donald Q. Dillon, RMT. All Rights Reserved.
No part of this article may be reproduced, stored in a retrieval system, or transmitted in any form or by any means, electronic, mechanical, recording or otherwise, without the prior written permission of the author.