Contact: don@DonDillon-RMT.com
Don Dillon, RMT is a practitioner, speaker and consultant. Dozens of his articles have appeared in professional publications including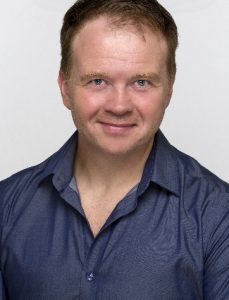 Massage Therapy Canada, Massage Therapy Today, AMTA Journal, Massage Magazine (on-line), Massage Today (US), AMTWP Connections, Massage Therapist (Australia) and various massage school and professional association newsletters. Dillon authored Massage Therapist Practice: Start…Sustain…Succeed! and the self-study workbook Charting Skills for Massage Therapists.
Don has lectured at massage therapy association conferences in every province across Canada (except Quebec…Je ne parle pas francais!). He has accepted invitations to lecture at Atlantic College of Therapeutic Massage in Fredericton, NB, and by directors of the massage therapy programs at Centennial College in Scarborough, ON and Mohawk College in Hamilton, ON. He is a regular speaker at the ONE Concept Canadian Massage Conference and the Massage Therapy Canada (magazine) Business Forum.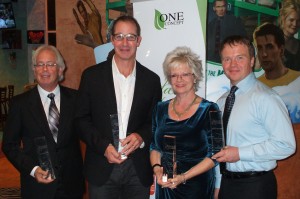 Don has received the Ontario Massage Therapist Association President's Award of Merit, two "Hand of Thanks", and the Ken Rezsnyak award. He served on the OMTA board from 1993 to 1997. During this time, he represented the OMTA in the auto insurance fee negotiations, and drafted the original OMTA brochures targeted to auto insurance adjusters and health care professionals. In 2018, Don was one of 24 RMTAO (OMTA) representatives for a Queen's Park Day government relations initiative.
In 2012, Don was honoured with ONE Concept's Massage Therapist of the Year (Canada) Award.
Don has assisted the Investigations and Complaints committee of the College of Massage Therapists of Ontario (CMTO) in cases concerning practitioner record-keeping. He served on the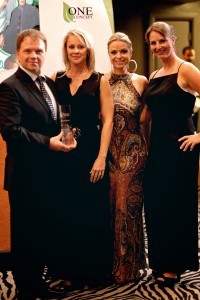 assessment team for two Designated Assessment Centres in Niagara.
Don began his practice in 1991. He worked in chiropractic, spa, and medical facilities before operating his own clinic in a Niagara area fitness club for many years.
Don lives in the Niagara region with his wife Cheryl. They have two children, Gabriel and Noah.
Copyright secured by Digiprove © 2015-2017 Donald Dillon