Massage therapists (practitioners) are in the business of restoring physical function, reducing the harmful effects of emotional stress, and assisting their subjects to re-embody.
Pragmatically, practitioners assist people to return to work, to activities required of daily living, to beloved recreational and social activities – all corrupt when pain, stiffness and anxiousness persist.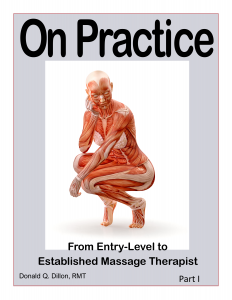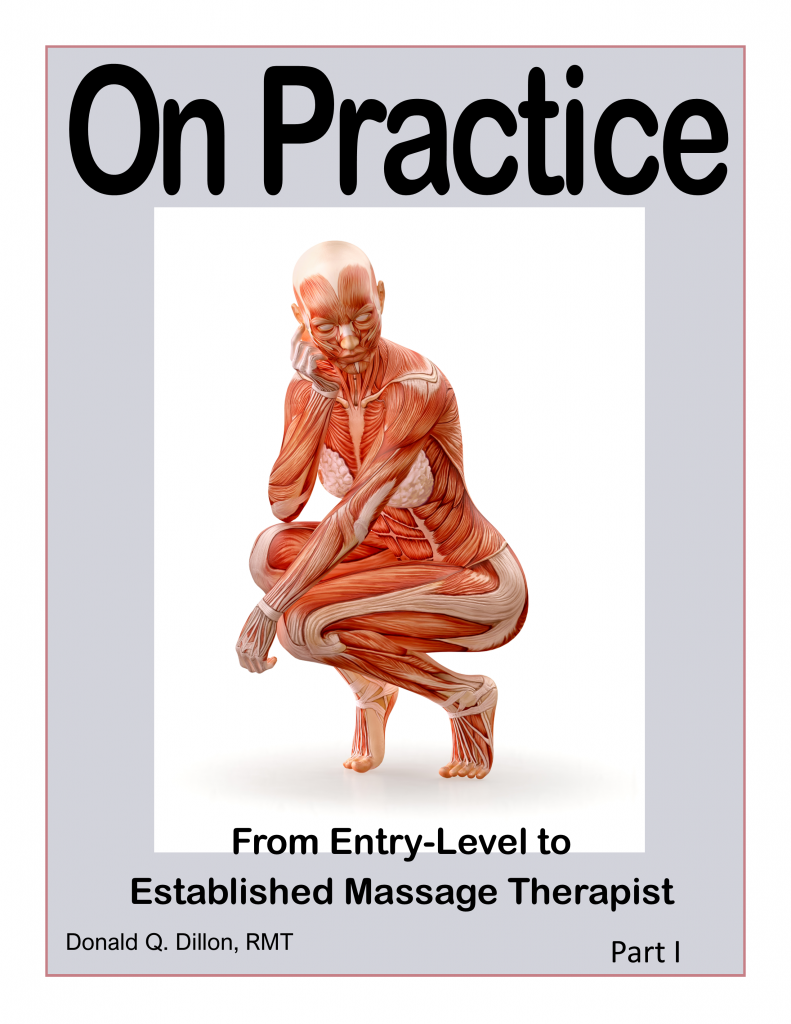 Practitioners invest thousands of hours and tens of thousands of dollars in acquiring academic knowledge and technical proficiency to provide the best care possible. Their common goal: To eradicate suffering and symptoms, to harness the inherent healing capacity of the body with nurturing, productive hands-on methods.
As valuable a service to humankind as this might appear, practitioners commonly report struggling in practice. Some practitioners argue "financially viable" and "caring" as objectives mutually exclusive. They believe financial compensation would compromise the sacred value of the caring act.  But what practitioners often lack is support, and a solid business acumen as foundation to their practice.
In Part I of On Practice: From Entry-Level to Established Massage Therapist, we lay the groundwork for Entry-level practitioners:  Your profile, the provisions you bring to the table, your purpose, passion and position in the marketplace, your product, pricing, place and promotion strategy, your financial metrics and how you will pay yourself.
In Part II (available Winter 2022), Established practitioners learn how to work through more complex work relationships, acquire "big picture" perspective of the profession, and set practice policies and processes in place.  And when we become professionally and personally Actualized, we recognize greater work capacity and income potential.  We contribute to the public good while nurturing our own well-being.
A resource for all stages of practice, this book is for the practitioner who is eager to improve her or his situation.

dqd

Copyright secured by Digiprove © 2015-2016 Donald Dillon