Since publishing Massage Therapist Practice in 2010, I've been considering how to effectively raise the practice/business acumen of all massage therapists up to the same level. It seems to me, knowledge and experience transfer on these subjects has suffered within our profession. Typically, roles and expectations in a business relationship are incompletely defined. And, we can do better with providing practitioners practical ways to attract and retain clients (patients) to grow and sustain their practices.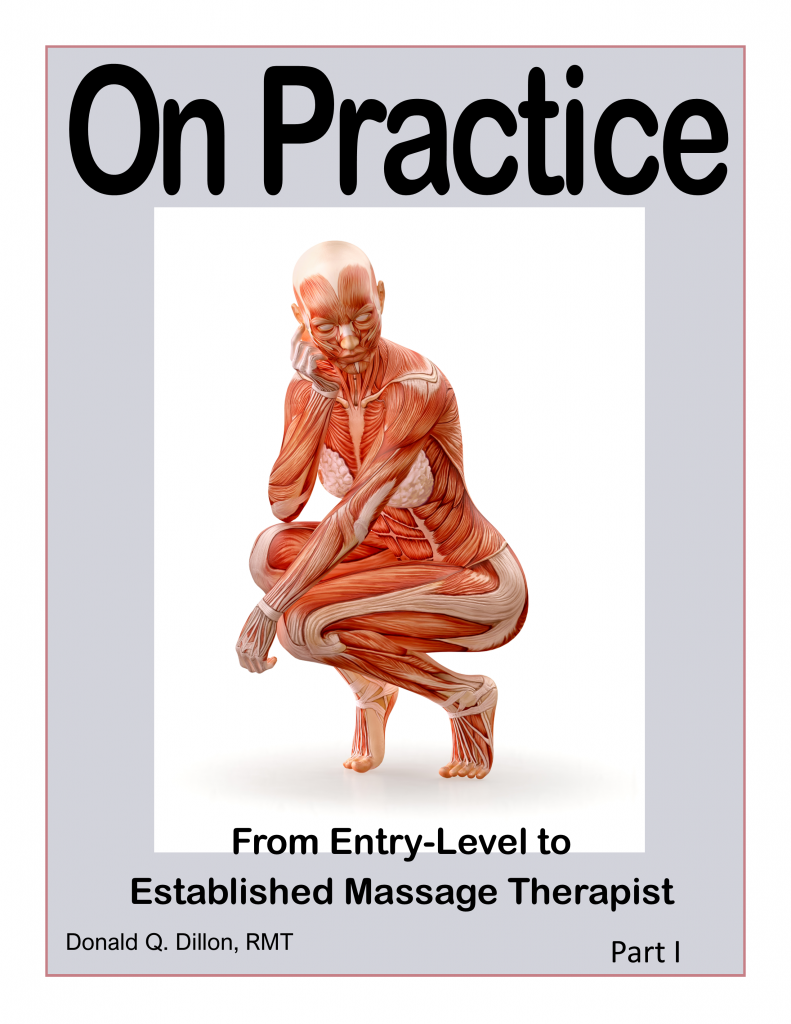 So I've amalgamated some helpful information from my 30 years in the field as contracted practitioner, practice broker for other practitioners, and now in private practice. In my cross-country lectures, through social media or in direct conversations, I've tapped the experience of hundreds of massage therapists I've been fortunate to visit with, learning about their pressing practice problems.

The product of these conversations and experiences is the treatise On Practice: Entry-Level to Established Massage Therapist. I'm making available, with my compliments, the first part of the curriculum in electronic format. Part I targets entry-level (0-5 years) practitioners or students, but seasoned practitioners may find something of value too. Massage Therapists who broker practice opportunities for others, will certainly want to share it with their budding associates.
Please share broadly with practitioners you believe could use a firmer foundation in their practices. Use this information however it might benefit you. I would be grateful for any feedback you might provide as I work on the latter section over the next 1/2 year. You can reach me at don@DonDillon-RMT.com.
With sincere gratitude.
d